The Polished Look
LOOKING SHARP JUST GOT EASIER.
Your favourite Signature Khaki has been reinvented with a Flex Comfort Waistband™ and Lux Cotton Stretch technology, so you'll go from boardroom dashing to meeting the in-laws looking (and feeling) great.
The Smart Casual Look
GAME-CHANGING COMFORT, ALL DAY LONG.
The Workday Khaki and Alpha Button Up Short Sleeved Shirt are both engineered with Smart 360 Flex™ to help you get through the rigours of your 9-to-6 comfortably and confidently.
The Casual Look
ESSENTIALS THAT NEVER GO OUT OF STYLE.
Our Alpha Graphic Tee paired with the Ultimate Chino with Smart 360 Flex™ offers the right mix of comfort and play, so you'll always be ready to take on anything that comes your way.
The Relaxed Look
ENJOY WEEKEND VIBES ANY DAY OF THE WEEK.
Shorts and tees are a classic combo, but Supreme Flex™ will elevate your look and provide you with all-day comfort. And what better way to make a statement than with the iconic Dockers® Logo Tee?
THE DOCKERS® GUIDE
How To Cuff Your
Long Sleeved Shirt
To cuff or not to cuff? Master the art to upgrade any look and to stay ahead of the curve.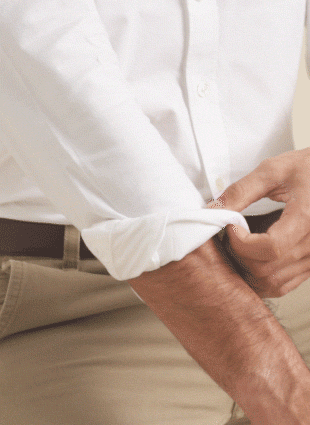 – TIP 1 –
Fold up your sleeves and stop just below your elbows.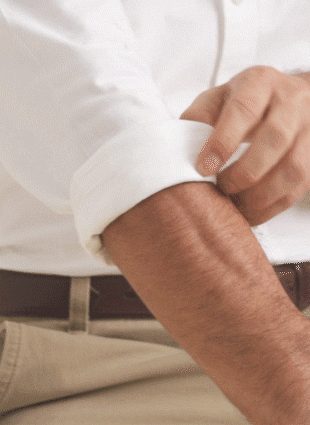 – TIP 2 –
Each fold should be about one inch wide.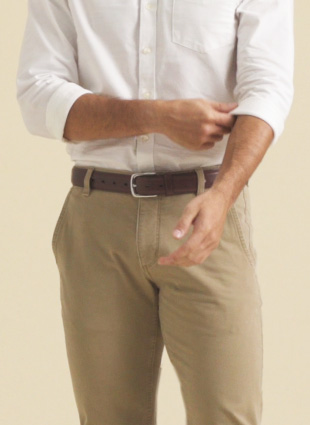 – TIP 3 –
Stretch your arms out to see if they feel comfortable.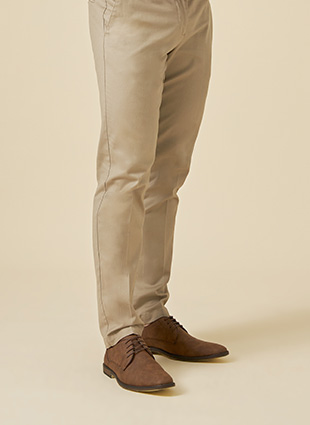 – TIP 4 –
If you're cuffing your sleeves, don't cuff your khakis, especially if you're sporting a refined look.