Newsflash: Wardrobe staples always come in handy, especially on days where you just want something easy to wear. Pair your favourite khakis with a boxy shirt and choose multi-coloured stripes for a retro vibe. If the weather permits, layer it over a cool graphic tee.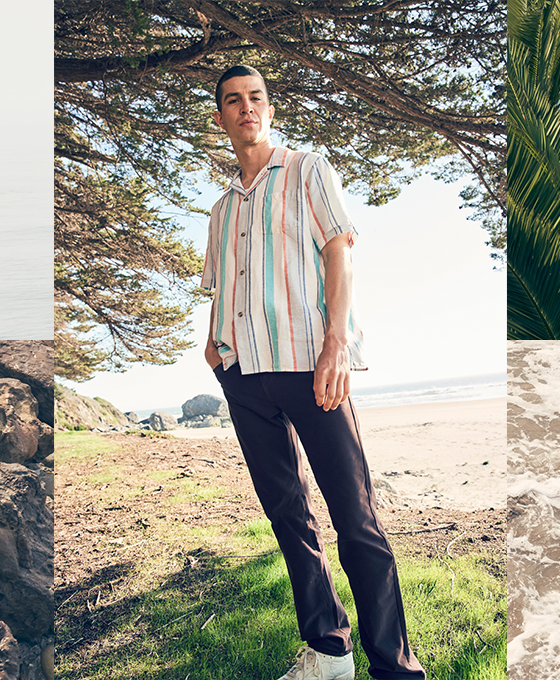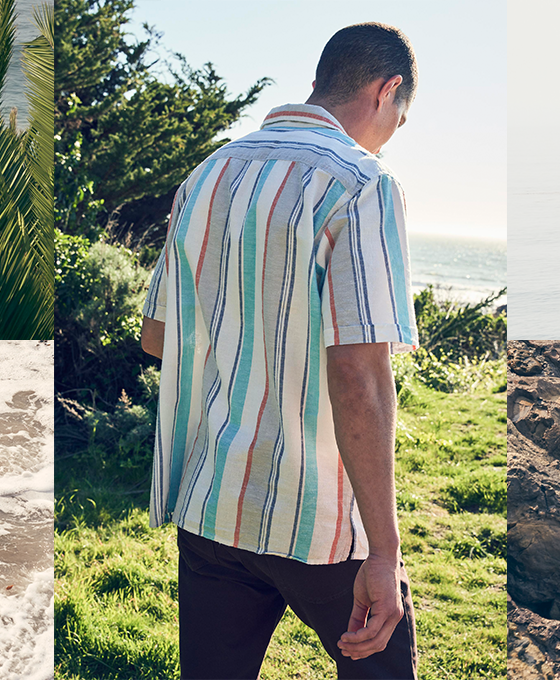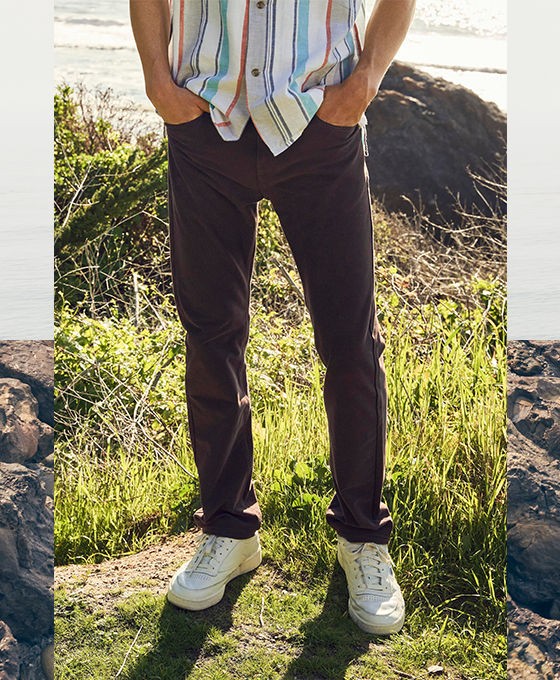 Keep It Short
Take a minute to enjoy your favourite things in life, like comfortable shorts you'll wear all day, paired with bold statement stripes that mean business. On today's agenda? Just kick back and relax.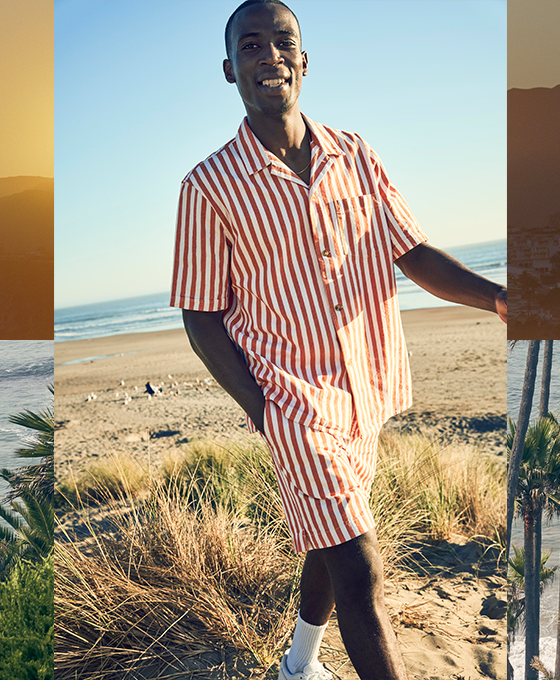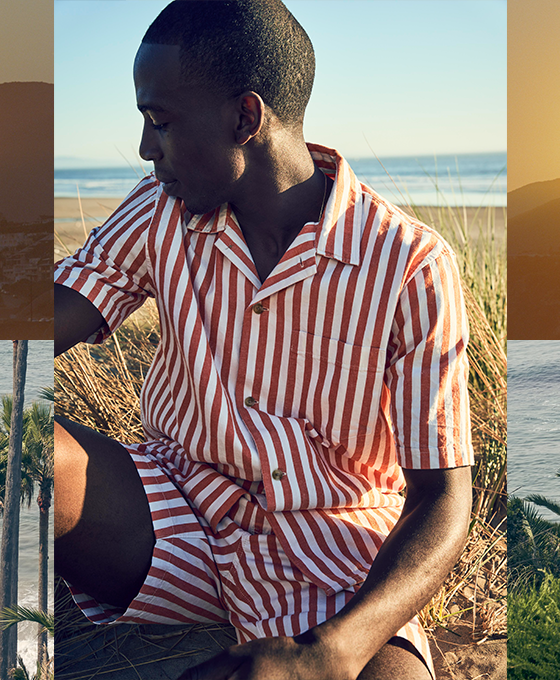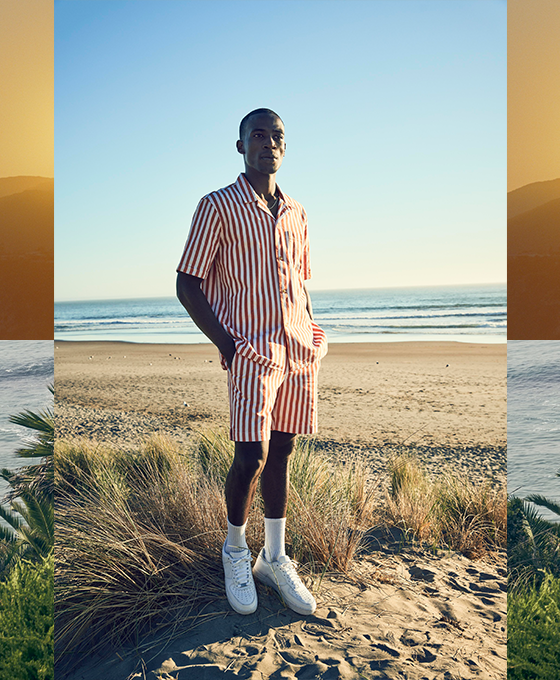 New Classic
You can count on a denim jacket to add character to any simple look. Choose a bright coloured polo tee to contrast the blue denim when you're on the go. And if your day suddenly calls for something smarter, put the jacket away and you're set — polo tees are versatile like that.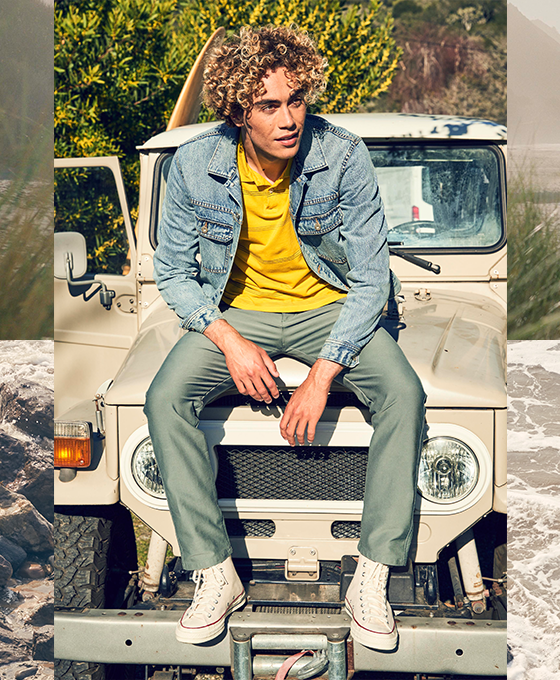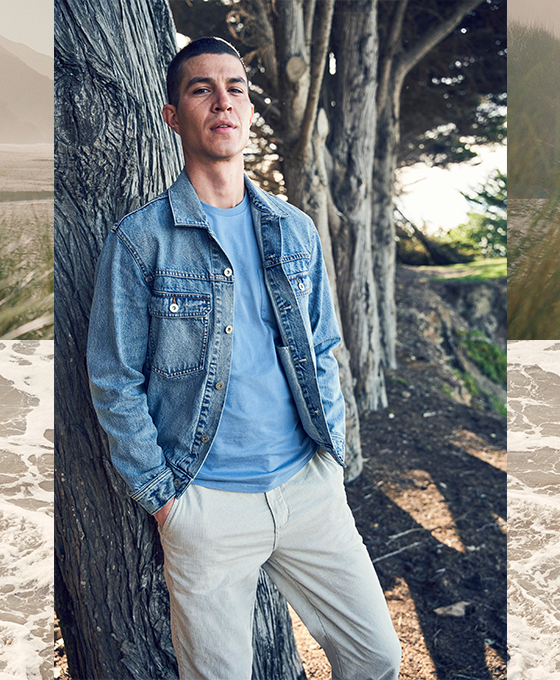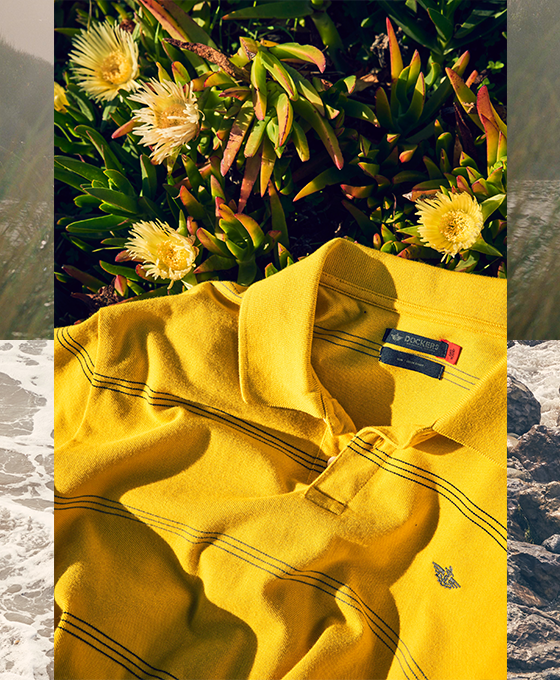 To A Tee
Putting together a casual outfit starts with 1, 2, Tee. Tees are good on their own — even better when layered. A lightweight shirt in a neutral colour keeps your look fresh, and it goes with pretty much every T-shirt you could own.